Skinbooster
Profilho – the ultimate skin booster
With only 5 microinjections Profilho is brought into the superficial skin layers. This has the great advantage that the products can work and act immediately in the correct skin layers and are not "stuck" in the natural skin barrier layer.
The overall effect results from the combination of the mechanical stimulation of the tissue by the microinjections and the introduction of the highly concentrated active ingredient complex.
Social capability
immediately
A visible boost
for the skin
The mode of action
The popular Profilho restores radiance and vitality to your skin. This is achieved through the non-cross-linked, natural and highly concentrated hyaluronic acid, which restores skin moisture and firmness.
Hyaluronic acid is an essential component of our skin. It is capable of binding and storing several hundred times its own weight in water. In addition, it supports the collagen fibers. The older we get, the less hyaluron our body produces. To keep the skin elastic, supple and plump, we need to bring hyaluron into the skin from the outside and supplement it.
The active ingredient cocktail
Senzera Skin uses Profilho, a very well tolerated and tested beauty skin booster. The secret is the special highly concentrated hyaluronic acid.
Result
After mesotherapy at Senzera Skin, your skin is boosted and sufficiently nourished. The positive effect is fast and lasting:
Reduction of couperose
More glow & radiance
Refinement of the skin texture
Fine pored skin
More volume
More elasticity
Areas of application
Face
Eye region / crow's feet
Upper lip wrinkles, "barcode wrinkles
Hands
Neck / Décolleté
Senzera Skin recommendation
To build up the skin naturally, we recommend 3 sessions at an interval of 3 weeks. The achieved goal can be prolonged by performing a maintenance therapy after about 6 months.
To note
After 2-3 hours you may apply make-up or powder again.
Avoid strong sunlight for about 7 days
Do not visit the sauna for approx. 7 days
Apply sunscreen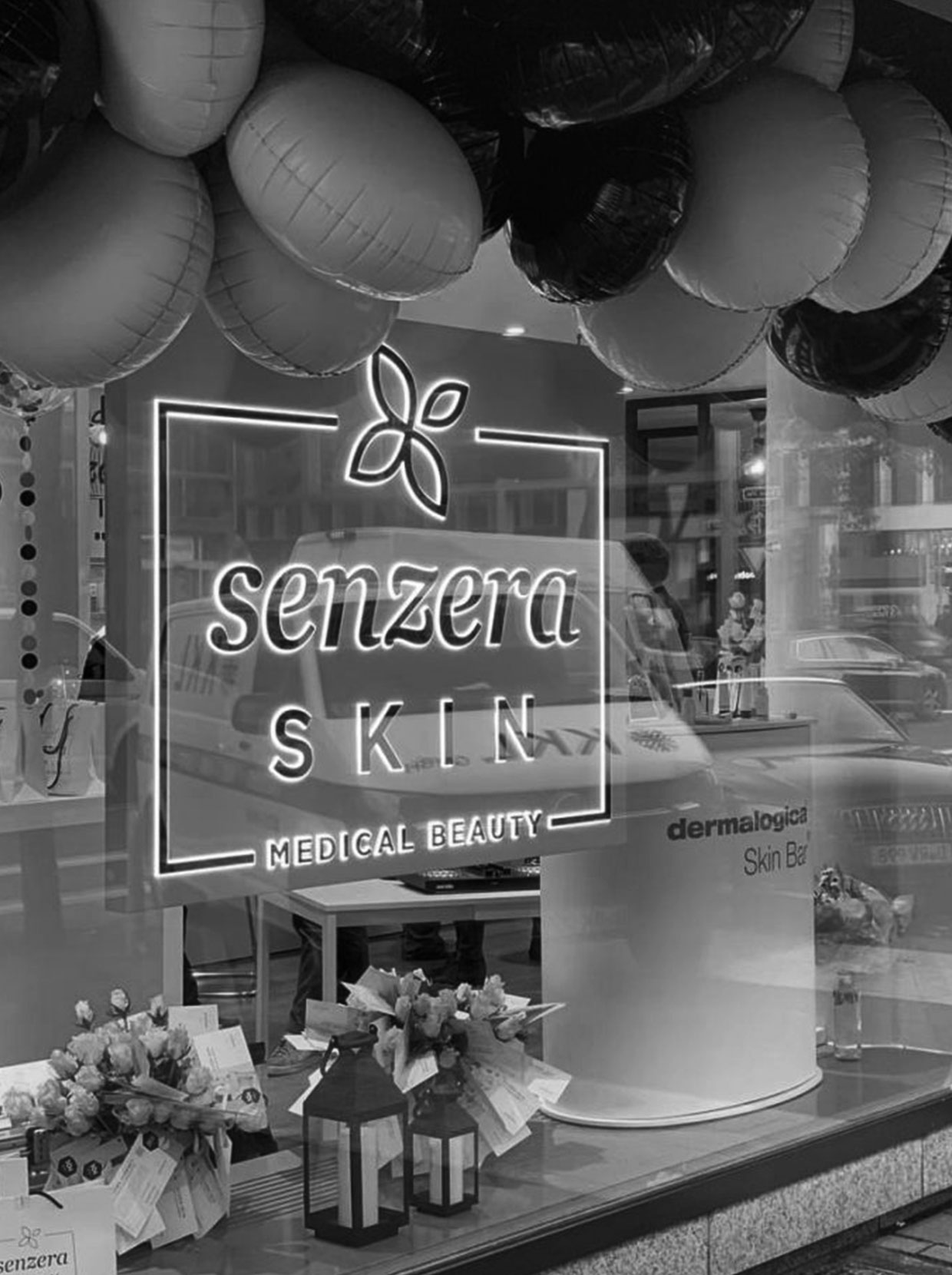 Your way to us!
If you still have questions or would like more information, you can make a free consultation appointment by phone or online. Here we will take the time to answer all your questions in detail and to find out your wishes and ideas. This will allow us to discuss the most suitable treatment method for you.
You already know which treatment is right for you? Then you can book your treatment directly by phone or online. We are looking forward to meeting you!