Metabolism injection
Energy cure for a metabolism push
The metabolism shot is a gentle way to boost metabolism without harmful dieting and thus reduce kilos in a fast and gentle way. The metabolism shot can inhibit cravings and appetite in general and can give extra energy. If the metabolism is not working properly due to pregnancy, quitting smoking, menopause, wrong diet or medication, a metabolism shot cure can help. Moreover, metabolism shot can be a real energy booster for your life attitude in general. Di feel fitter and more energetic.
Gesellschaftsfähigkeit
immediately
The metabolism injection treatment
In a detailed initial consultation, the alternative practitioner or the independently working doctors of Senzera Skin will discuss your initial situation. We will advise you on the treatment success that can realistically be expected.
At Senzera Skin we use the homeopathic complex remedy for the metabolic treatment. This consists of 10 ingredients (including Phytolacca, Cascara sagrada and Calcium carbonicum Hahnemanni) and can be a real booster with just one application. For a lasting effect, we recommend repeating the application 4x every 7 days, as a course of treatment.
The treatment itself is quick and without complications. After disinfection in the area to be treated, the preparation is injected intramuscularly with very fine needles. You will feel the injection only minimally.
Metabolic activation
Metabolism, provides our body with all necessary substances and helps to transport toxins from our body. A well-functioning metabolism makes it easier for the body to lose pounds. Anyone who wants to lose weight should therefore look to what extent the metabolism can be stimulated. This can be achieved through regular exercise, a healthy diet, sufficient sleep and a generous intake of fluids. Those who want to boost their metabolism faster and are looking for a real booster should undergo treatment with a metabolism injection. The injections are virtually painless. One feels more alive, the feeling of hunger is weakened and weight loss can be successfully supported.
Senzera Skin Recommendation
The metabolism injection can be a real booster in one-time application. To achieve long-term physical improvements, we recommend using it as a metabolic injection cure. We achieve particularly great results by combining or alternating the metabolic injection treatment with other body toning treatments.
Tips for home
On the day of the treatment itself, you should not do any sports afterwards, so as not to strain the muscle where the puncture was made. -Afterwards, sports are fine.
You should not go to the swimming pool.
We also recommend that you drink a lot after the treatment.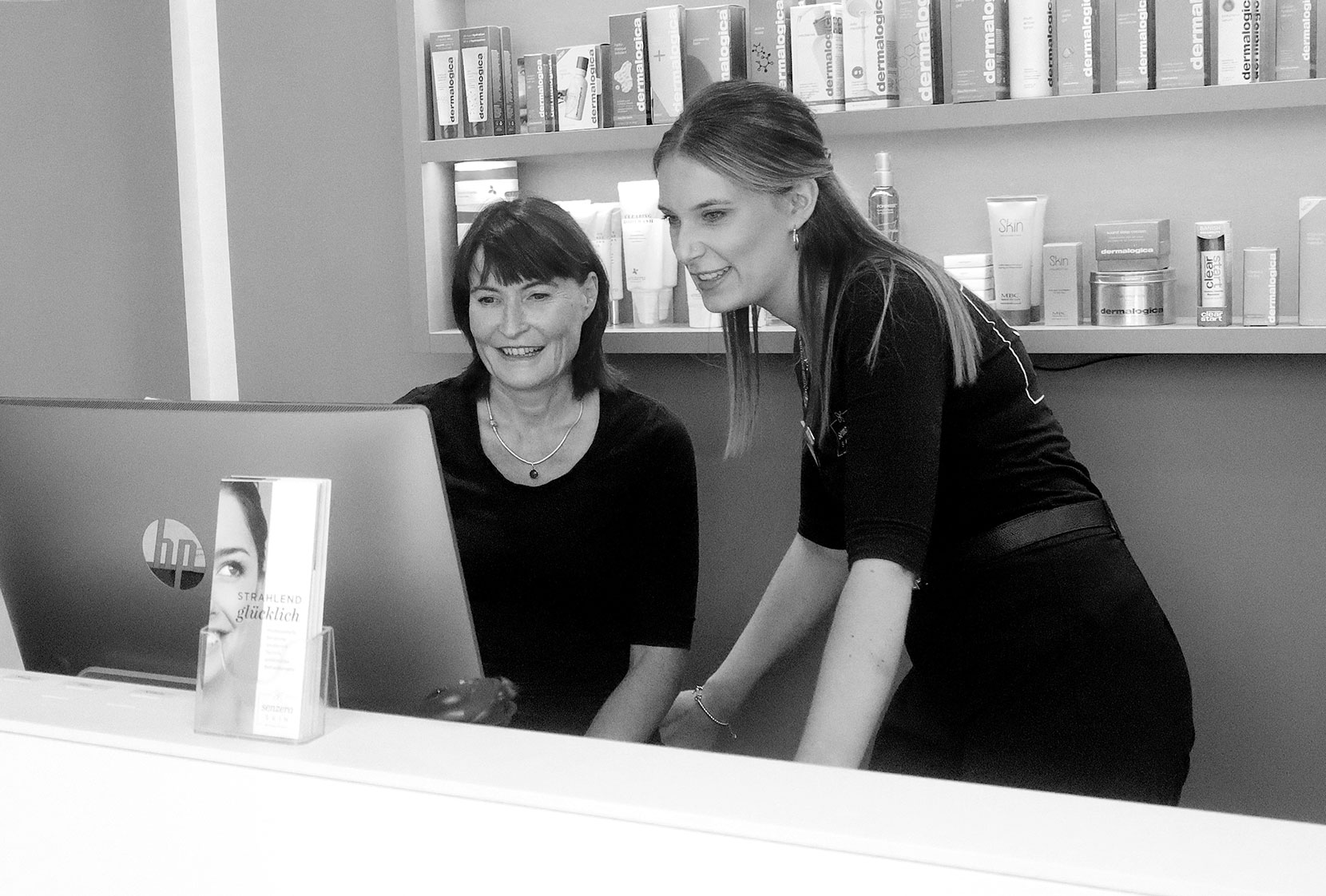 Your way to us!
If you still have questions or would like more information, you can make a free consultation appointment by phone or online. Here we take the time to answer all your questions in detail and to find out your wishes and ideas. This will allow us to discuss the most suitable treatment method for you.
You already know which treatment is right for you? Then you can book your treatment directly by phone or online.
We are looking forward to meeting you!