Acne and acne scars
effective methods for the treatment of acne
If pimples start to bother you, do not want to go away on their own, numerous creams just do not want to help, we have a suitable concept for you to treat your acne. After a detailed consultation, our skin experts from Senzera Skin in Cologne and Düsseldorf can assess your skin and will propose an individual treatment concept developed just for you. We combine various proven and effective technologies such as the IPL procedure, a special peeling, microneedling or LED therapy.
Treatment time
60 – 90 Min
Social capability
after around 12 hours
Effective
proven treatments for acne
Not every pimple will be lasered!
Our skin experts at Senzera Skin in Cologne and Düsseldorf take the time to get to the bottom of the causes of your acne. Only after an individual consultation can a targeted treatment plan be created. We have had very good results with specially developed peeling treatments in combination with the Hyperpulse method. Bacteria are destroyed and at the same time the upper skin is smoothed. Light from the yellow wavelength range is used to stimulate the release of prophyrins. The released oxygen can attack the acne bacteria and destroy them as well.
The treatment
During a consultation, the skin experts at Senzera Skin in Cologne and Düsseldorf will discuss your goals and expectations in detail. If excess skin on the upper or lower eyelid is the cause, the plasmage eyelid lift can be performed. After the area to be treated has been disinfected, an anesthetic cream is applied. When the skin is anesthetized, the plasma jet is used to vaporize the excess skin. You can immediately see how the skin contracts and tightens.rnrnThe result is immediately visible and permanent. No subsequent soreness is expected. A light scab is formed, which heals naturally after about 5-6 days.
Result
Immediately after the plasma treatment at Senzera Skin in Cologne or Düsseldorf you will see your result. The excess skin, which over the years has become more and more and made the eyes appear smaller and smaller, has been specifically removed. Now your eyes appear more open and larger again.rnrnIn the first few days after treatment, a scab will have formed, which will fall off on its own after about 4-7 days. Then the skin may still be a little red, but will gradually fade. There may also be some edema on the following day.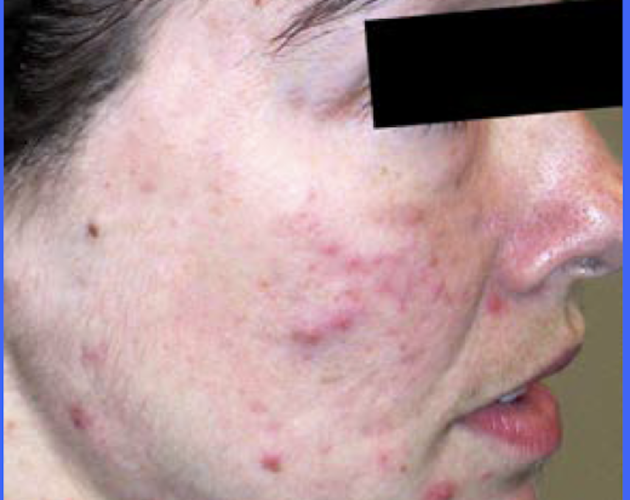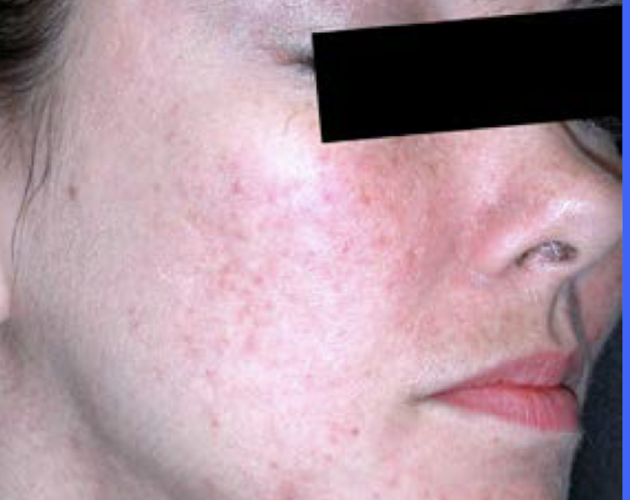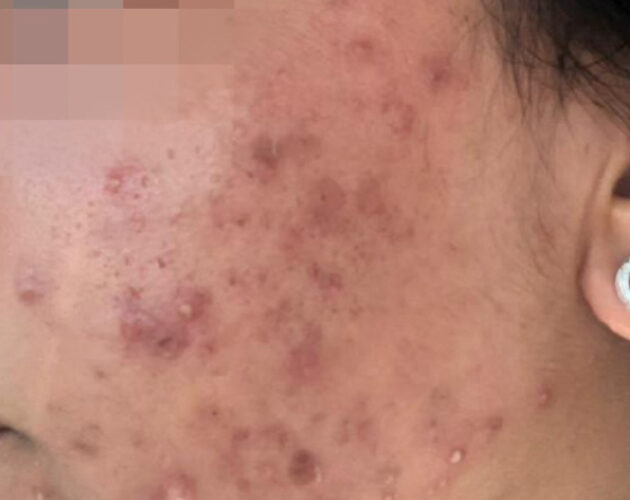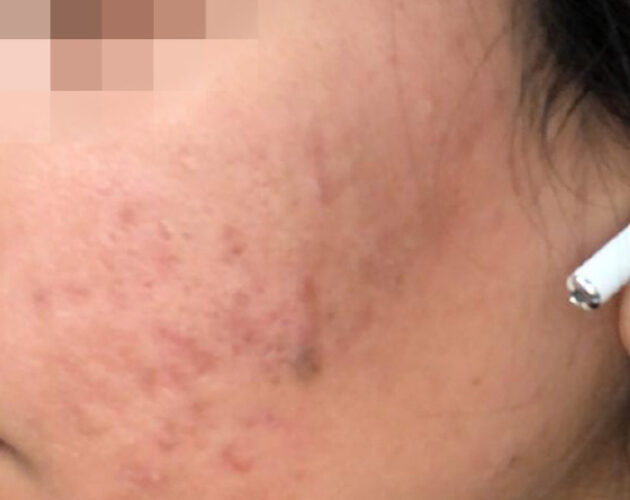 Senzera Skin Recommendation
When the scab has fallen off, you can care for your skin with valuable restorative substances and, above all, protect it with a sun protection factor of 50.
To note
Do not visit sauna or solarium
Wear sunglasses or a hat
Until the scab has fallen off, please do not wear makeup if possible and avoid strong friction.
You can care with Bepanthen or zinc ointment.
Acne scar treatment
In the course of life, almost all of us get one or another scar. Many suffer from unsightly, visible scars. The scar tissue is a replacement tissue, which is often white and no longer pigmented. There are also the hypertrophic scars, or the raised keloid scars.rnrnAt Senzera Skin in Cologne and Dusseldorf, we can correct your scars with the original Plasmage plasma technique completely skin-friendly and non-invasive. The plasma jet is used to selectively remove tissue depending on the type of scar. The plasma effect also stimulates deeper tissue layers and blood circulation in the scar tissue itself. This stimulates the growth of new connective tissue fibers in the scar area and repairs the injured skin. The result is a much more even and uniform skin appearance.rnrnAfter the scar treatment at Senzera Skin in Cologne and Dusseldorf, a light scab will form on the treated area. This must fall off by itself. Underneath, the new skin is formed, which must still be protected from the sun during the first weeks after the scar treatment.
Very good results in the treatment of acne scars
In the treatment of difficult acne scars, Senzera Skin in Cologne and Düsseldorf uses treatment concepts that have been tried and tested over many years.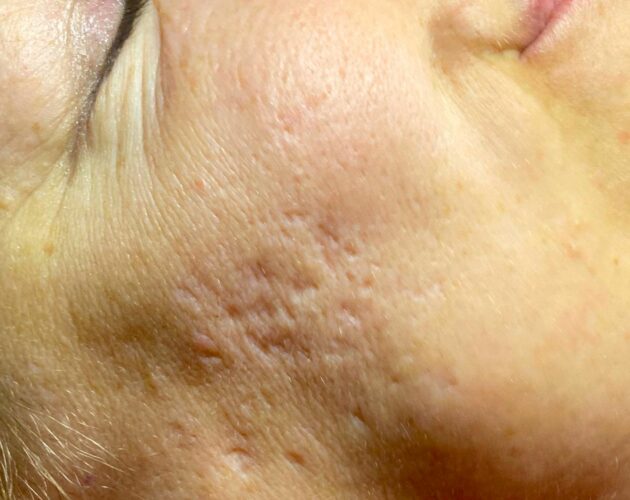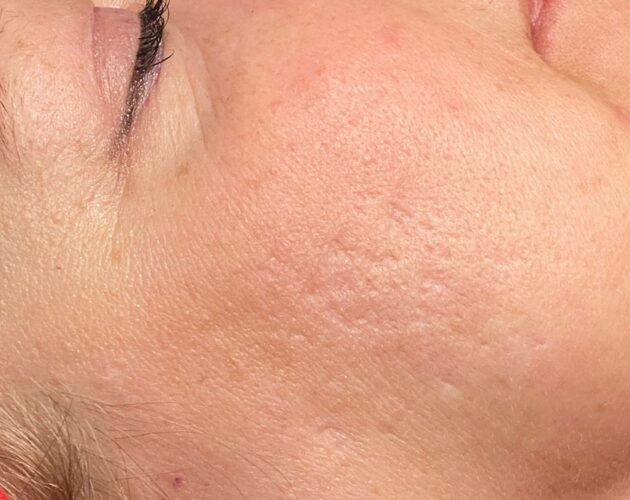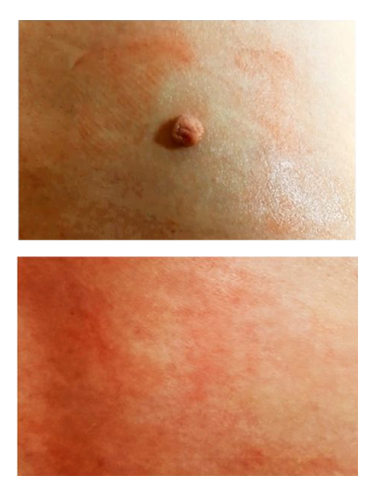 Fibroma, age warts removal
Fibromas appear with increasing age. They often appear quite suddenly on the neck, around the eyes or in the armpit and groin area. They look like small skin shreds, in the vernacular they are also called stalk warts. They have no function, they are unproblematic growths of connective tissue. However, in certain situations they also start to bother. For example, they rub against clothing or can cause irritation when shaving or cutting hair. At Senzera Skin in Cologne and Dusseldorf, we remove fibromas and age warts without complications using the original plasmage technique.rnrnAfter an anamnesis consultation, the benign changes, such as pedunculated warts, age warts, fibromas or smaller blood blisters, also called angiomas, are examined by the professional skin therapist at Senzera Skin in Cologne and Dusseldorf. Only after a detailed explanation can the treatment begin. The treatment area is disinfected. With the targeted plasma beam, the disturbing and non-functional tissue is precisely removed, very selectively and without affecting the surrounding tissue.
Xanthelasma removal
A xanthelasma is a yellow, sharply defined deposit of fat or fat-like substances in the skin. Often these fat deposits are located on the eyelids on the nasal side or on the lower eyelid rim.rnrnWith the original Plasmage plasma technique, the disturbing deposits can be removed at Senzera Skin in Cologne and Düsseldorf without complications, precisely and without scars.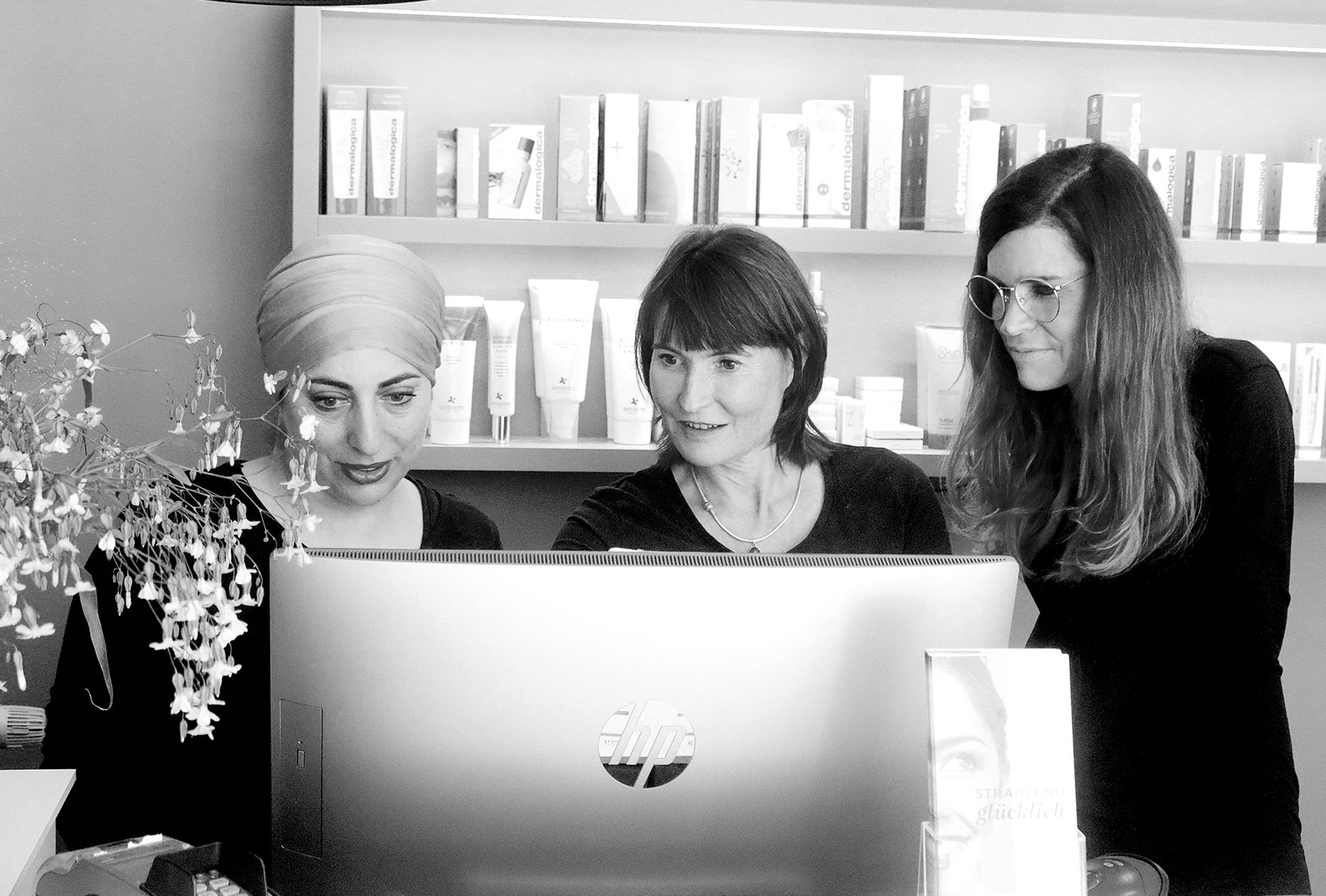 Your way to us
If you still have questions or would like more information, you can make a free consultation appointment by phone or online. Here we take the time to answer all your questions in detail and to find out your wishes and ideas. This will allow us to discuss the most suitable treatment method for you. You already know which treatment is right for you? Then you can book your treatment directly by phone or online. We are looking forward to meeting you!